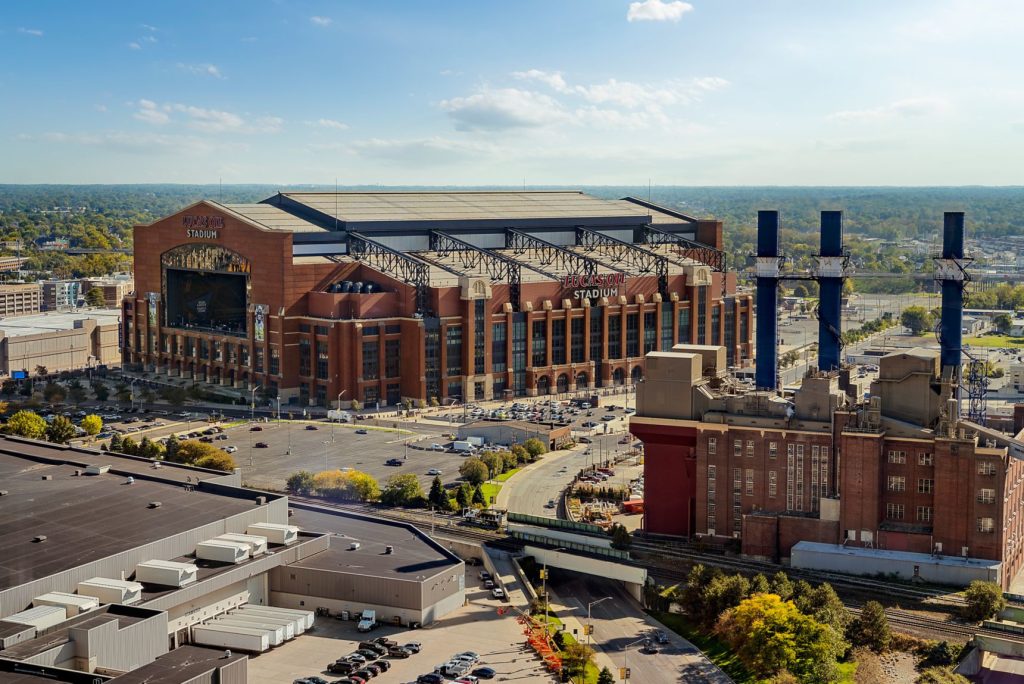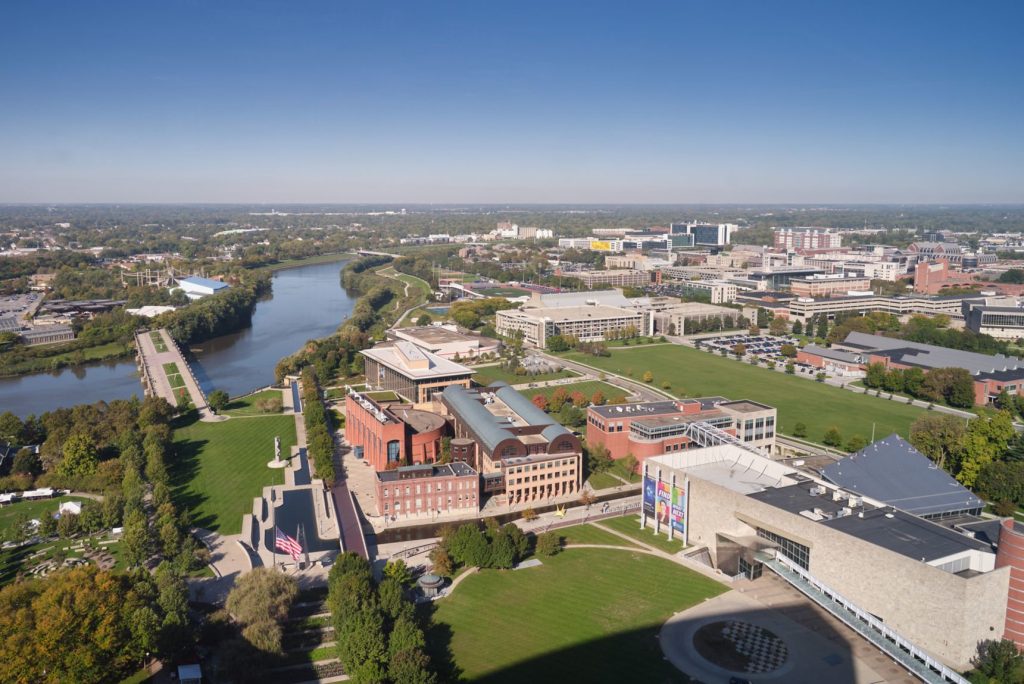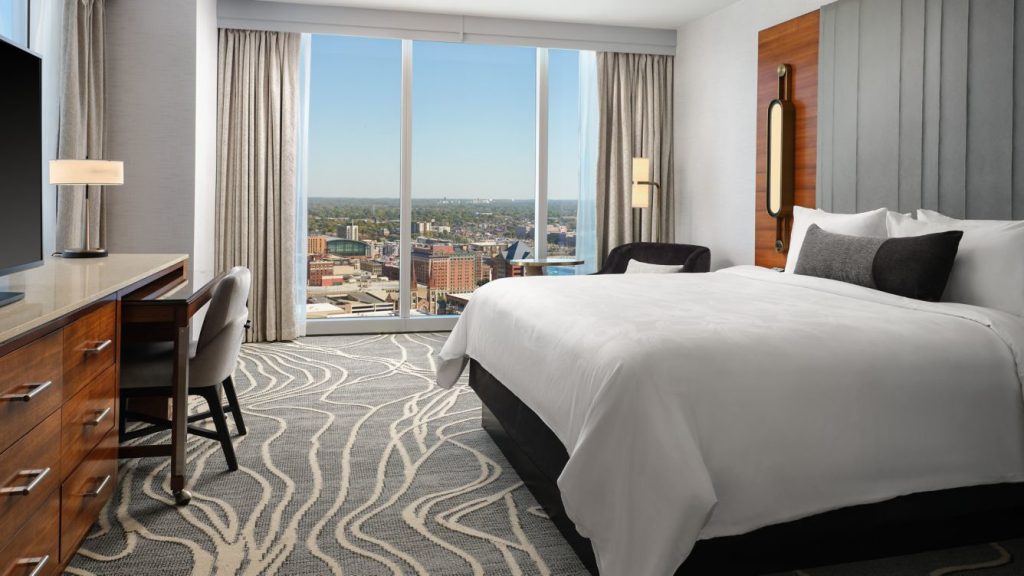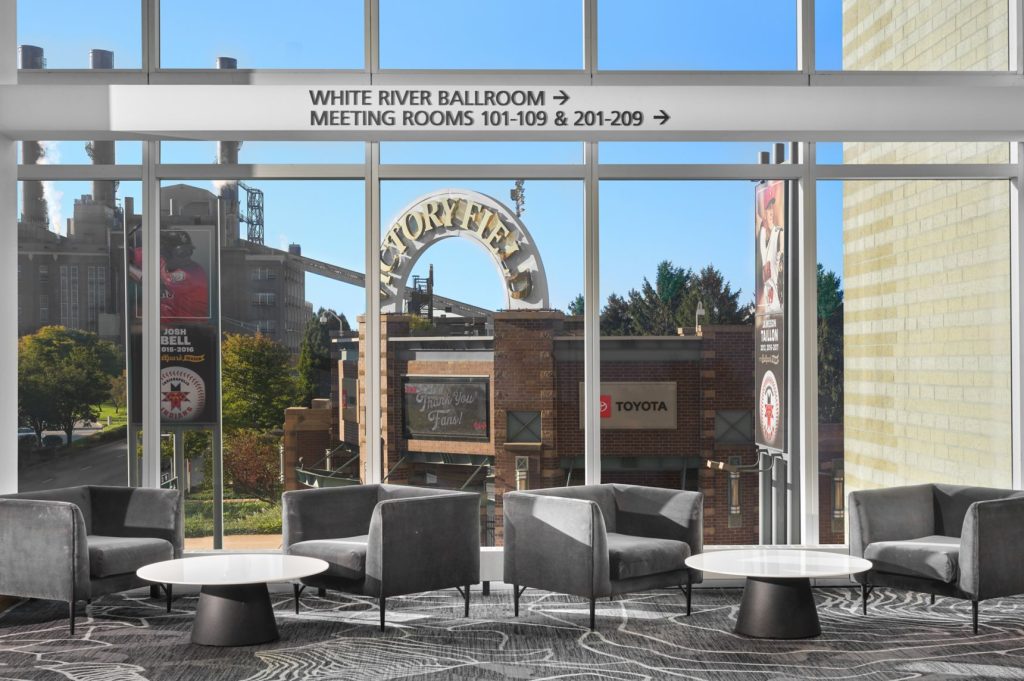 JW Marriott Indianapolis is the Conference & Tradeshow Venue
Book Your Stay Today at One of Our Four Associated Hotels by 20 June to Ensure Preferred Pricing - Time is Running Out!
The 2023 ALSD Conference and Tradeshow, Design & Build Forum, Technology Symposium, and Innovation Institute for Fan Experience (IIFX) education, tradeshow, and tour departures will be hosted at the JW Marriott Indianapolis.
We are pleased to have four hotel choices available for the attendees with preferred pricing.  All are connected to the JW Marriott Conference Center and Exhibit Hall. All four hotels are within walking distance from one another, with indoor skywalks available between them and the JW Marriott.
Host Hotel & Marriott Overflow Properties:
Host Hotel: JW Marriott Indianapolis
10 South West Street, Indianapolis, IN 46204, US
Booking dates available: July 8, 2023 – July 12, 2023
Rate: $249/night + tax
Indianapolis Marriott Downtown
350 West Maryland Street, Indianapolis, IN 46225, US
Booking dates available: July 8, 2023 – July 12, 2023
Rate: $239/night + tax
Courtyard by Marriott Downtown Indianapolis
601 W. Washington St., Indianapolis, IN 46204, US
Booking dates available: July 8, 2023 – July 12, 2023
Rate: $219/night + tax
Phone Reservations: JW Marriott: 866-704-6162; Indy Marriott Downtown: 877-640-7666
Group Name: Association of Luxury Suite Directors Conference and Tradeshow
Westin Property:
The Westin Indianapolis
241 West Washington Street, Indianapolis, IN 46204, US
Booking dates available: July 8, 2023 – July 12, 2023
Rate: $219/night + tax
Phone reservations: 1-800-WESTIN-1
Group Name: ALSD IIFX 2023 ATT